The Good Report
3 minute read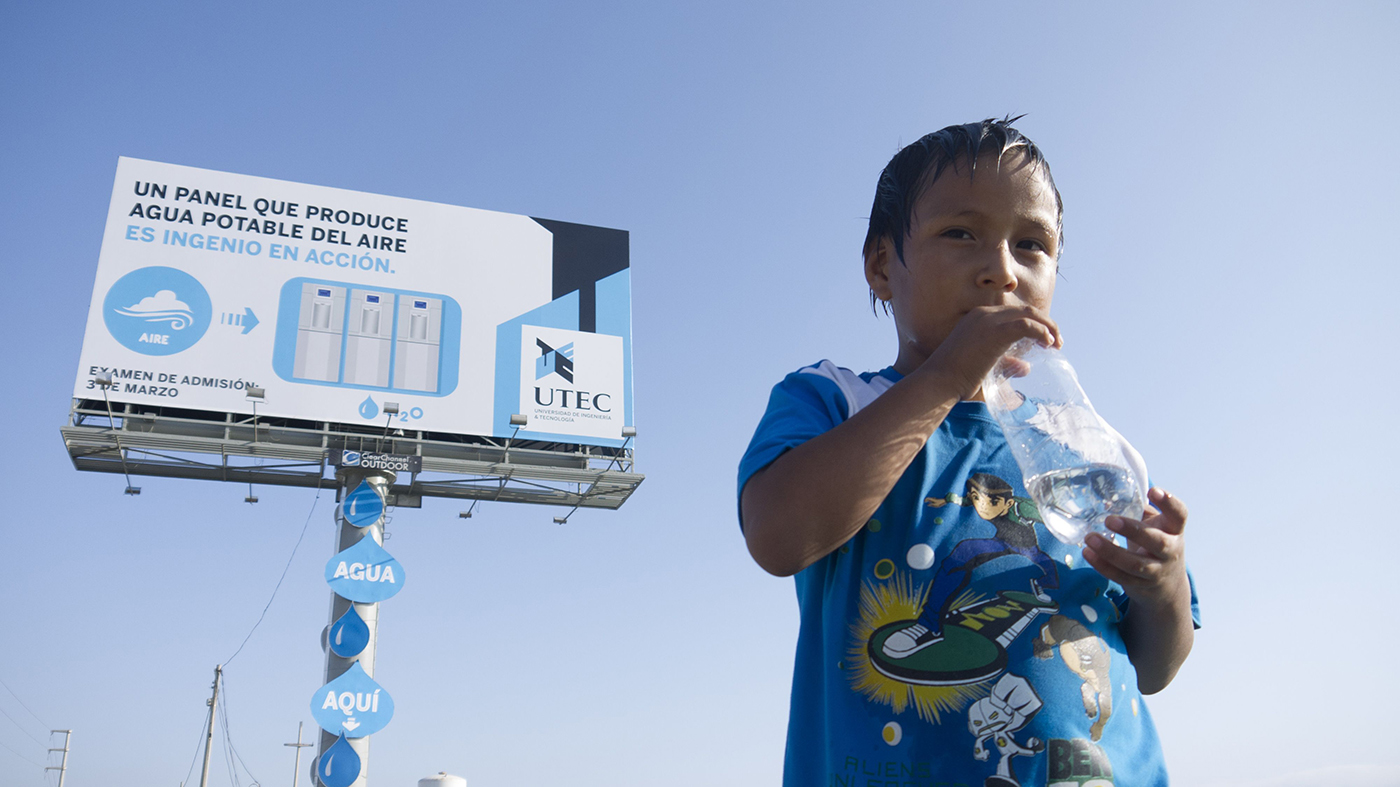 Conoce las mejores ideas publicitarias que abordaron problemáticas sociales. Leer más.
ACT Responsible, una organización encargada de reconocer a la publicidad en torno a la responsabilidad social y el desarrollo sostenible. Ella trabajó en conjunto con The Gunn Report (publicación que identifica trabajos premiados), para presentar: "The Good Report", para destacar campañas publicitarias importantes e innovadoras para las buenas causas.
Cada año, los creativos de todo el mundo prestan su talento para abordar problemáticas sociales y ambientales, en conjunto con estrategias de comunicación de varias ONG de todo el mundo.  Cabe mencionar que este listado rinde homenaje a las 30 mejores campañas,  20 agencias, un Top 10 de las redes y finalmente un Top 5 de anunciantes. Conozcámoslas:
Top 30 campañas 2013
1. "#FirstWorldProblems" para WATERisLIFE, de DDB NY, EE.UU.
2. "Potable Water Generator" para University of Engineering and Technology, de FCB Mayo, Perú.
3. "CNN Ecosphere" para CNN, de Heimat, Alemania.
4. "Rivers Of Light" para el Ministerio de Defensa colombiano, de Lowe SSP3, Colombia.
5. "Smoking Kid" para Thai Health Promotion Foundation de Ogilvy & Mather Bangkok, Tailandia.
6. "Fix You" para AECC (Asociación Española Contra el Cáncer) de McCann Erickson Madrid, España.
7. "Timeline" para Israel anti-drug authority, de McCann-Erickson, Israel.
8. "Kid Rescue" para Telefónica, de Y&R Bogotá, Colombia.
9. "Click for help" para WWF, de BBDO Moscow, Rusia.
10. "Topless Poster" para Associação da Luta Contra o Cancer, de DDB Mozambique.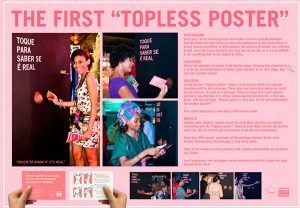 11. "Bury the Past Project" para Gabriela Philippines, de DM9 JaymeSyfu, Filipinas.
12. "Pedestrian Bridge, Motocycle, Taxi, Parking" para LBCI de IMPACT/BBDO, Líbano.
13. "Operation Christmas" para el Ministerio de Defensa colombiano, de Lowe SSP3, Colombia
14. "Alzheimer Knitting" para Alzheimer Turkish Foundation de McCann Erickson, Turkia.
15. "Minstrels" para Campofrío de McCann Erickson Madrid, España.
16. "Give your name to Freedom" para Amnesty International de McCann Portugal, Portugal.
17. "Polar Bears" para Greenpeace de Memac (O&M), Emiratos Árabes.
18. "Children as Grownups" para Safernet de Propeg, Brasil.
19. "A Woman's Nightmare" para SAMU Social de Publicis Conseil, Francia
20. "Justice" para Muttur for Action Contre La Faim, de TBWA\PARIS, Francia.
21. "Fan Corals" para WWF International de BBDO Guerrero, Filipinas.
22. "Stop Trashing Oceans" para Stop Trashing Oceans de Court Circuit, Francia.
23. "September Christmas" para Tamanna Wishes by Horizon FCB, Emiratos Árabes.
24. "No More Abuse" para King Khalid Foundation de MEMAC Ogilvy, Arabia Saudí.
25. "Tobacco Chicken" para Smoke Free Ukraine de Tabasco, Ucrania.
26. "Independence" para Amnesty International deTBWA\PARIS, Francia.
27. "Brain on Board" para Traffic Injury Research Foundation and Toyota de Acart Communications, Canadá.
28. "A bullet Follows you" para United Way de Badillo Nazca Saatchi & Saatchi, Puerto Rico.
29. "My Third Eye" para Starhub Singapore Society of visually handicapped de DDB, Singapur.
30. "Become David" para Greenpeace de FCB Zurich, Suiza.
Top 20 de agencias en el 2013
1. Lowe SSP3, Colombia
2. TBWA-PARIS, Francia
3. McCann Erickson Madrid, España
4. Publicis Conseil, Francia
5. DDB NY, USA
6. Air, Belgic.
7. Paz Comunicação, Brasil
8. Y&R Paris, Francia
9. FCB Mayo, Perú
10. Heimat, Alemania
11. Ogilvy & Mather Bangkok, Tailandia
12. H&C Leo Burnett Beirut, Lebano
13. BETC Paris, Francia
14. Havas Worldwide Prague, Polonia
15. McCann-Erickson, Israel
16. DDB Mozambique
17. McCann Erickson, Estambul
18. Propeg, Brasil
19. Y&R Bogotá, Colombia
20. W & Cie, Francia
Top 10 Networks 2013
1. McCann-Erickson
2. DDB
3. Havas
4. Ogilvy
5. Lowe
6. BBDO
7. Publicis
8. Y&R
9. FCB
10. TBWA
Top 5 Anunciantes 2013
1. Amnesty International
2. Colombian Ministry of Defense
3. WWF
4. Greenpeace
5. Surfrider Foundation